This blog post will show you how you can start your very own Etsy Shop to sell your handmade goodies
Kookki Designs is my hobby turned business.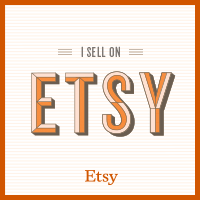 I design and create a wide range of jewellery and accessories for kids, women and men to suite any occasion including weddings. Each piece is made in my home studio in Melbourne, Australia. The range of products I make include cufflinks, earrings, necklaces, pendants, rings, hair clips. Each piece is made at my home studio in Melbourne, Australia.
I love customizing my designs, where I can create a unique piece for someone. Turning a special photo, your kids' artwork, or a special saying into wearable pieces of jewellery is very rewarding. The personalised jewellery makes wonderful keepsake gifts for those special people in our lives.
Here is how I started my very first online business selling handmade jewellery
Find your passion(s)
This is tricky for some but quite straightforward for others, nevertheless the most important one step if you want to be happy with what you are doing for a living.
I have always loved handmade products and will always be inspired by people's creative abilities. My own love for being creative came into light later in my life when I first got pregnant. While waiting for my daughter's arrival I set out painting characters that meant something to me, something she can keep when she grew up, for her nursery. That was when I realised I had a creative Gene in me. With this new discovery about myself and the arrival of my baby girl I had a new dream that was to explore my own creative abilities.  So painting and sketching was what I did for a while with no real direction.  But I was not so sure how far I can go as a painter or a sketch artist starting in my thirties.
 I had always had this attraction to paper related things like old books (they triggered my childhood memories), beautiful paper (as a child I used to collected chewing gum and lolly wrappers, yeah I know weird).  And another thing I fell in love while in Venice was glass.  I just wanted to learn that art of glass to create such fragile beauty.  Jewellery was something I didn't think of until my sister (who is a lot more creative from a younger age) suggested mentioned that she made some with buttons.  So I started exploring the art of jewellery making. It led me to doing more research on making glass jewellery, which eventually led me to cabochon jewellery that caught my eyes and heart because it combined two of my interests, glass and paper.
As you can see, you just have to keep on trying different things until you find that one thing that you FEEL right doing, the one that makes you go ahhh (a sense of happiness, achievement and joy all rolled into one).  The one thing that you would look forward to doing every day. That one thing that you will try and sneak in while your husband/wife is busy doing house chores.  Then you know you have something real, almost like an obsession 🙂
Once you get a product or an idea for one, it is ideal if you can find a gap in the market and make your product to fill that gap.  But in most cases similar products exist, so be unique with your product, do not copy other people's work (though being  inspired by others work is perfectly normal).  Figure out who you will be selling your products to, it is better to horn in on a target market.
When decided I wanted to be creative with glass cab jewellery, I looked for some for my daughter and was difficult to find cute jewellery for little girls. So I started making kids jewellery and hair clips and jewelry pieces for my little girl that were very different to the ones you get on the market.  Later I trialled making personalised jewellery for close friends and relatives.  My jewellery started being noticed by friends of friends and now I have got an idea of the target market for different ranges of my jewellery.
Selling your products
You will have to see how your products sell in the market.  There are no two ways about it, if you don't try you won't know.  This can happen on line and off line.  but price your products according to the costs and time you have put into making them.
Online
For handmade items I suggest the online platform of Etsy.  Etsy.com already has an established customer base all around the world, it is quite different to eBay.  Where people value handmade crafty things and you can sell things for what they are really worth.  My Etsy store was opened in March 2012 when my baby boy was only 5months old.  And with a lot of work (that is probably another post on it's own) I happy to say now I have an online presence.  Don't take my word for it, there are a lot of people who has quit their day job after opening up successful Etsy businesses.
You can try eBay/Amazon, these online auction sites are ideal for non handmade items and items that are in demand.  Compared to Etsy, eBay buyers wants a bargain.  So price your items smartly.
Social media sites like Facebook, Pinterest, Instagram etc, you can post your items and see who would like to buy it.
Off line
Try your products at local markets, Arts and craft markets, make sure you pick a market to suite your product.  Don't go to a flea market and try and sell handmade jewellery at handmade prices.  I made that mistake, and I can tell you it is a waste of time because the people who come to certain types of markets have a certain expectation.  They don't come to a flea market or a second hand product market, or a farmers market to buy handmade jewellery.  On the other hand a market specialising in handcrafted goods would be ideal for handmade jewellery
Build your brand 
This is very very important especially if you are an online business.  The way someone sees your shop and recognise your work any where they see it is by your brand.  Look at the majour brands in our supermarkets, we know our brands don't we?  There are a lo of articles you can read on this subject.  Learn how to build your brand on Etsy 
https://blog.etsy.com/en/2012/building-your-brand/
Building my brand meant looking at my logo, packaging, the online shop look.  It is time consuming, but worth doing to prevent your items being lost in the cyber space.  How else will you make someone remember your product when there is so many other products in the online market place?
Promote
This is about your on line and off line work you can do to promote your brand and products
 Online promoting can be done free via your good old social media sites like Instagram, Pinterest, Facebook, twitter(I don't like this one so much for my self), Blogs, Google+ etc.
Don't forget offline promoting opportunities Markets are a great place for some networking you get to meet other artists, shop owners and loyal customers who will buy your products over and over again.
I will say this, starting your own online Shop is a lot of work and a time consuming process to start with.  But don't give up!  Once you get the hang of it, you will enjoy seeing your product sitting on that screen looking beautiful.  It will make you proud when you get that first sale, the second and so on.
I would love to hear your comments.  If you have any questions regarding this topic please write in the comments, I am more than happy to answer any question truthfully to the best of my ability.